Compounding-Systems ...
… is defined as the independent manufacture of medications, frequently also as semi-solid preparations in the form of ointments, creams, gels, and pastes. Dermatological preparations comprise an important area of application for the local delivery of active ingredients.
The dosing or even the combination of APIs as well as avoiding the use of ingredients that are not well-tolerated are the advantages of prescription and bulk medicines.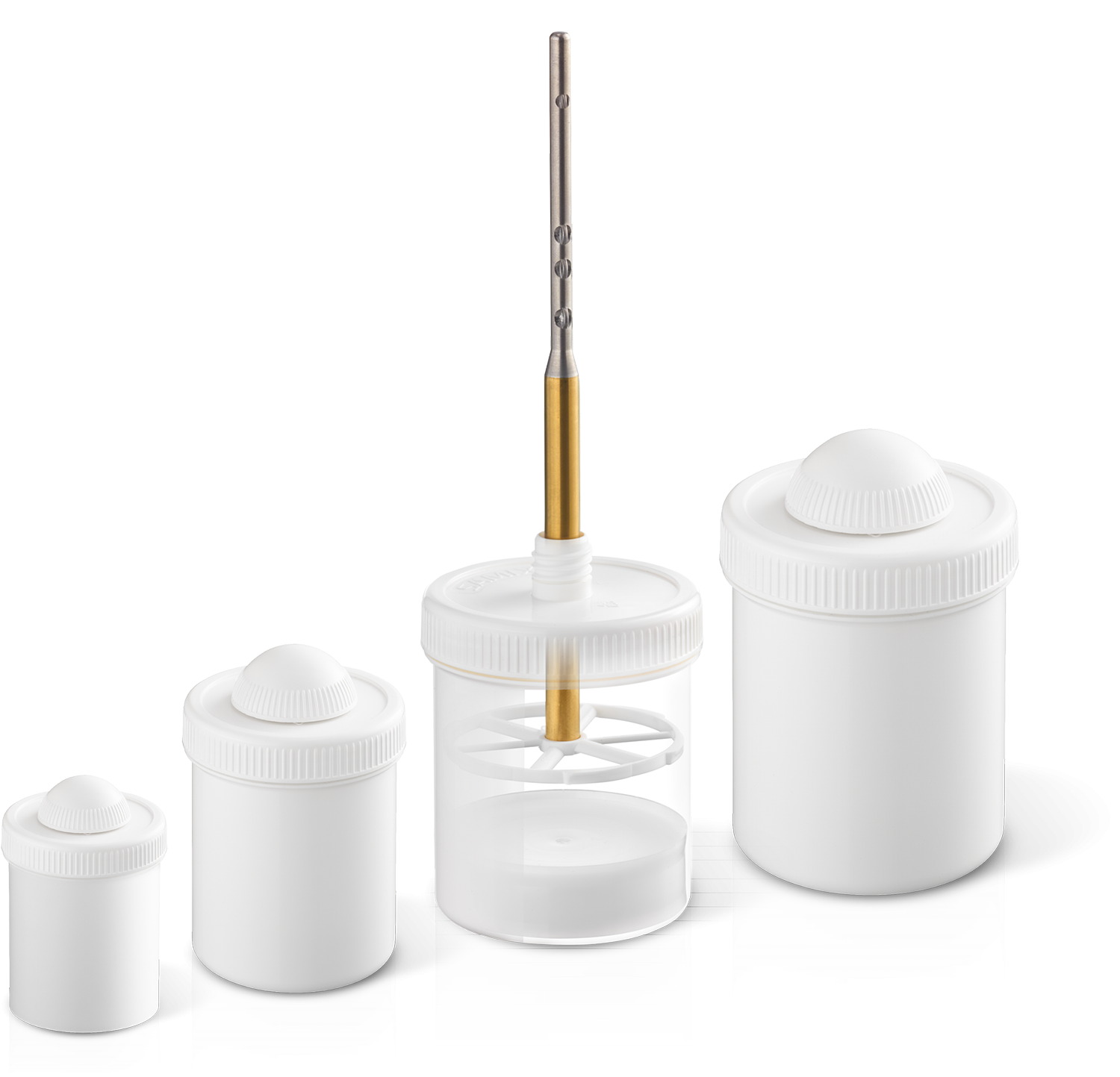 Electronic Mortar and Pestle ...
... is what you should call our mixing devices.
Not only a homogeneous result is warranted, but you can also grind crystalline substances.
In combination with the special developed stirrers a compound can be produced within a closed system without any agglomerates. Starting from emulsions or suspensions all to the compounding of dry substances our mixing system can be used in multiple ways.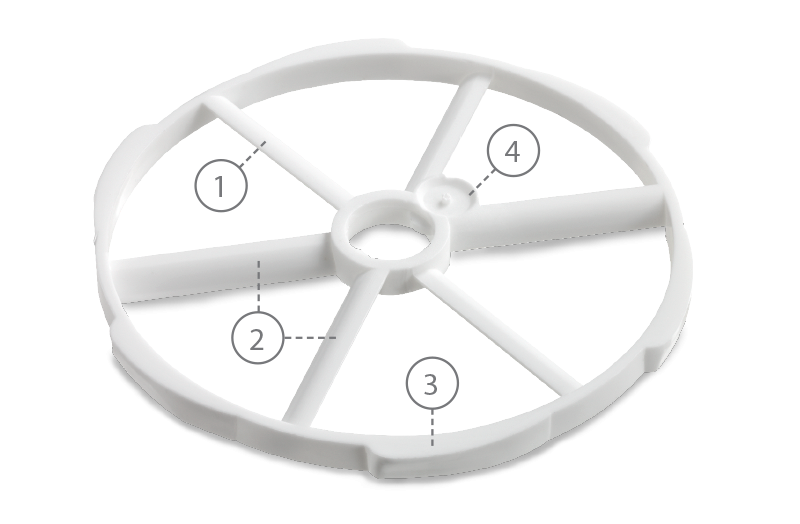 Manufactured from polyamide, particularly resistant to chemicals and abrasion.
The staggered arrangement of stirring blades creates a wave motion in the material, which improves the mixing.
Contact surfaces with trituration effect.
The diametrical stirring blade configuration, flush with the lid or bottom surface, prevents the build-up of deposits.

Environmental Friendly
Sustainable
CO2 neutral
The SAMIX® eLINE is an innovative product line to reflect the special demands of our modern life style. This means specially to use any precious but limited resources, which are available to humankind, as efficient as possible or rely only on renewable resources wherever possible.
All plastic articles within our SAMIX® eLINE series are made entirely out of growable resources like corn or sugarcane and can be entirely composted within a industrialized process. Therefore no residues will remain as micro plastics, which would had an long term impact on our environment.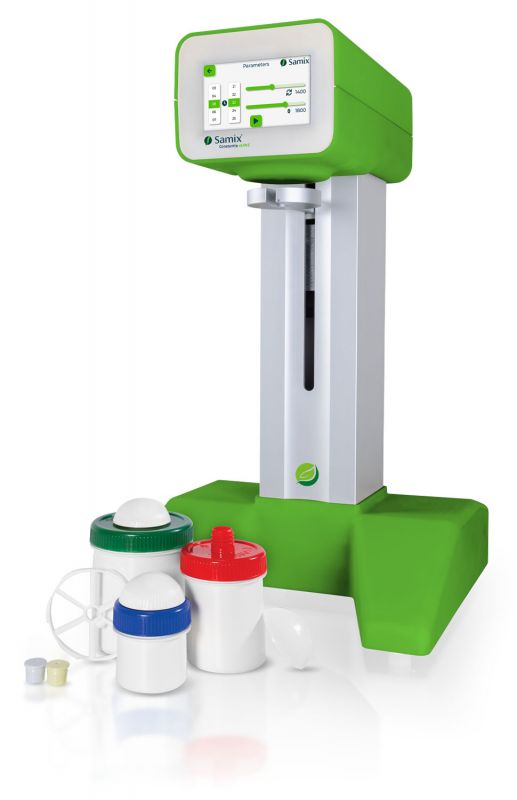 Individual Cosmetics ...
... is the requirement to fulfill the needs of different skin types of various persons.
This not only means the usage of specialized substances or active ingredients, but also to avoid the usage of allergens or subsidizing certain ingredients for ethical or personal reasons.
With our mixing system you are able to produce recipes in a consumptive scale. Our dispensing agents allow further to story and dispense the product in a hygienic way.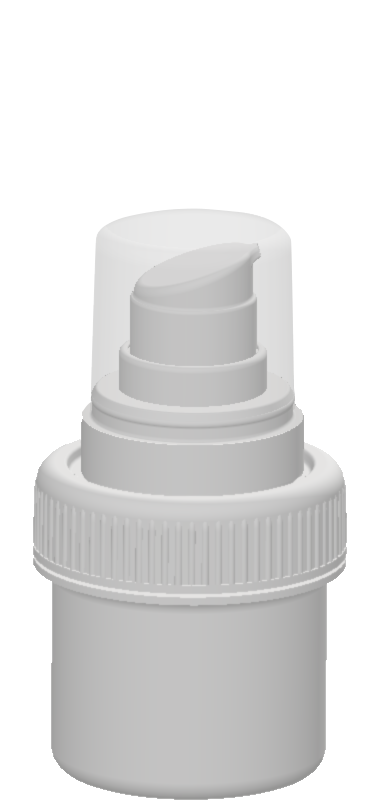 DOSING SYSTEM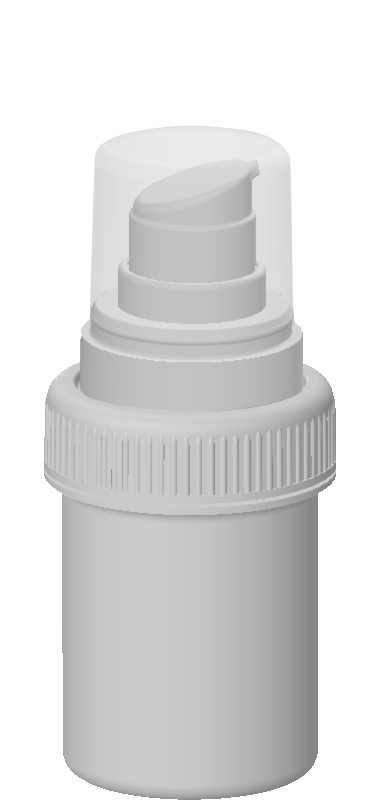 DOSING SYSTEM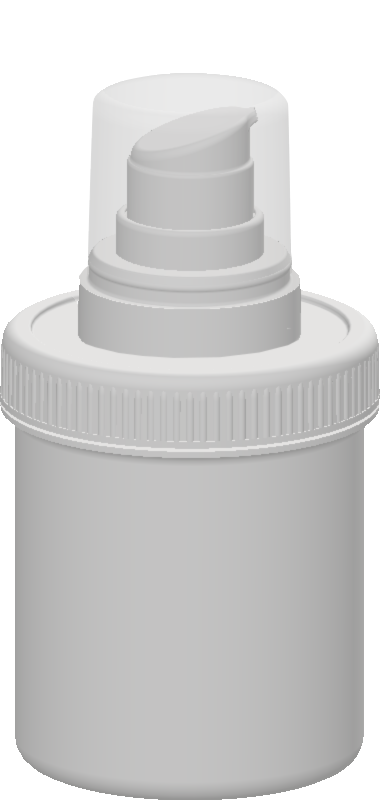 DOSING SYSTEM